Frontier Genetics 2023 Inaugural Annual ONLINE Bull Sale – Oct 26th
Contact:

Liam Kirkwood (Ray White) | 0457 577 747
Thursday 26th October commencing 10am ONLINE via AuctionsPlus – Helmsman system
AUCTION TIMER START 11am
118 Red and Grey Brahman Bulls that have been bred to maximize performance and profit for purchasers.
All bulls are above breed average for at least one Brahman Index, with 92% above average for both indexes.
The entire offering sits in the top 15% of the breed for 400 & 600 day growth as well as central production index, top 20% for scrotal size, top 25% for live export index and the top 30% of the breed for 200 day growth, days to calving and carcass weight.
Offering free freight to Gracemere, Emerald, Blackall and Charters Towers. Freight assistance to all other areas offered.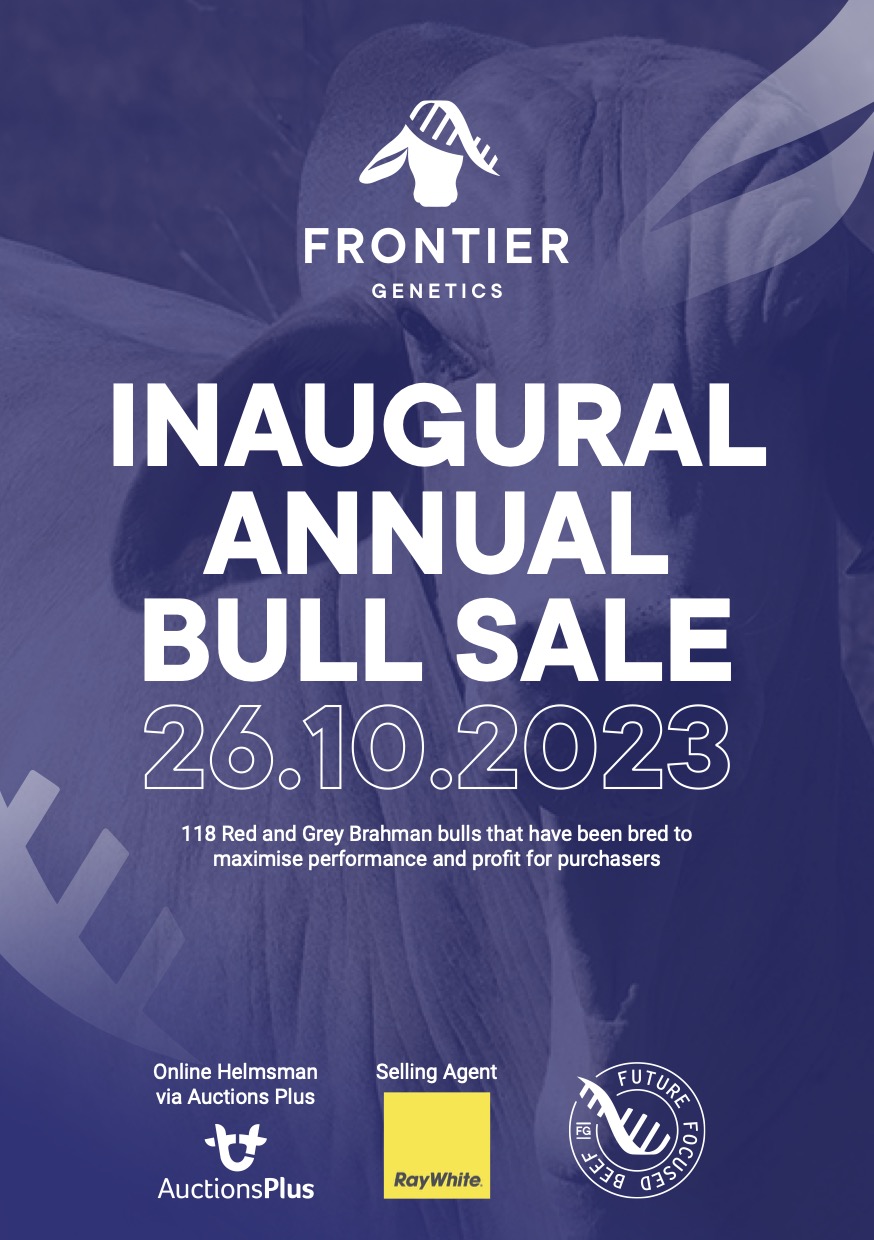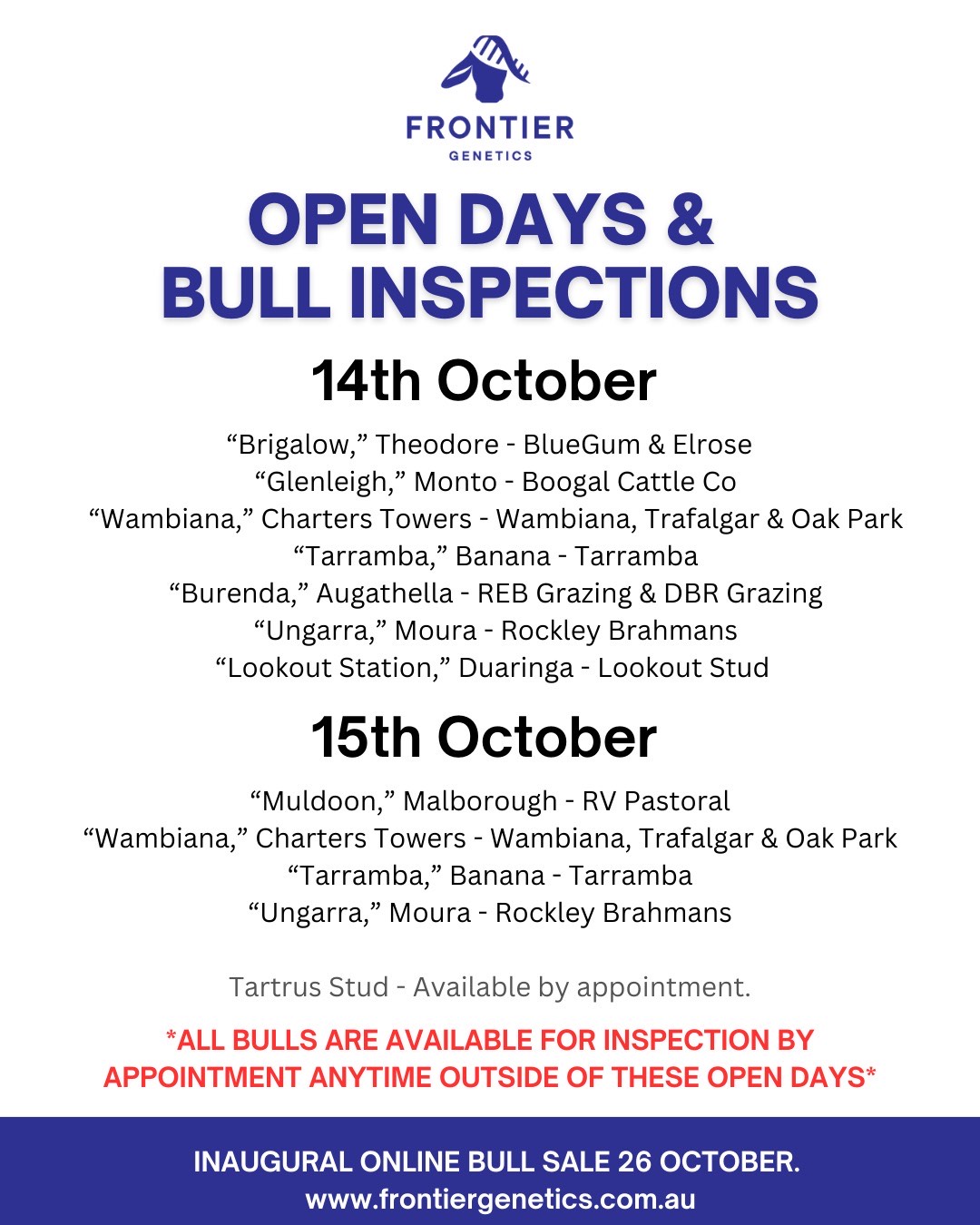 SELLING AGENT
Ray White Geaney Kirkwood