Bunyip Blacks Simmentals will offer 1 Bull at the 2023 Simmental Opportunity Online Sale – June 16th
Contact:

Vanessa Wenn: 0407 122 881
Friday 16th June at 1pm – ONLINE ONLY via online Auctions Plus – Simmental Opportunity Sale
Bunyip Blacks Simmentals is excited to offer Bunyip Blacks T-Bone T001 – T-Bone T001 has taken the "eye" of many in particular Mr. Peter Collins- Merridale Angus whom judged the Victorian Branch "On Farm Challenge" where T-Bone T001 was awarded OFC Junior Champion Bull 2022. An appealing young bull that is super soft, mobile that displays carcase and capacity – but you can be the judge of that!
LOT 20 – BUNYIP BLACKS T-BONE T001 – click for pedigree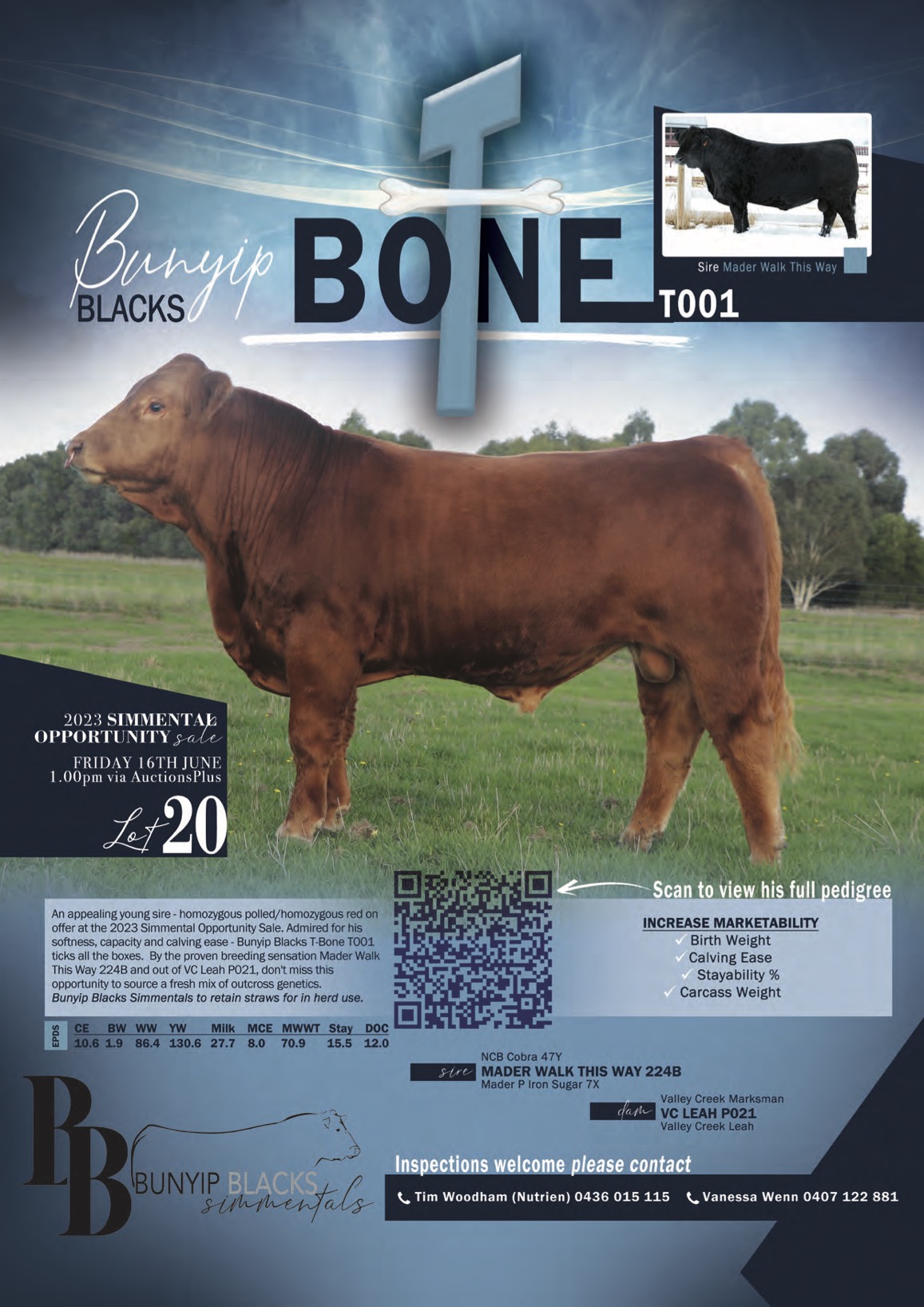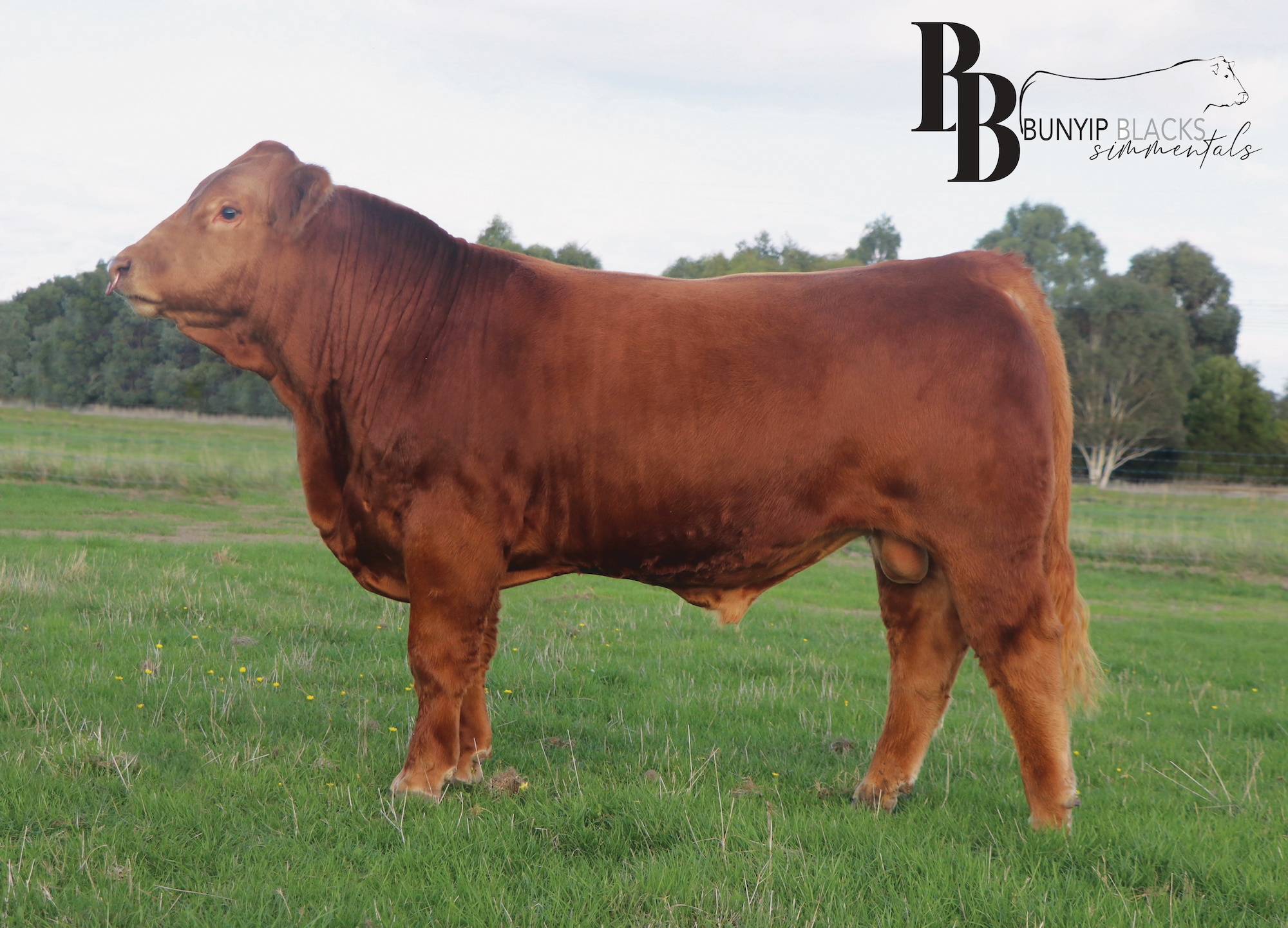 Bunyip Blacks Simmentals was founded 2020 sourcing the genetics from Valley Creek Simmentals and Tugulawa Simmentals to produce industry focused animals. This is a great opportunity to source a fresh mix of outcross genetics that displays tremendous EPD data and an excellent evaluation report structural assessment to match, by Studcare Genetics – Ian Moreland.
Enquiries always welcome.
Please contact the agents for further details:
Tim Woodham (Nutrien Livestock Wagga) 0436 015 115
John Settree (Nutrien Livestock Dubbo) 0408 297 368