SWS Stud Merino Breeders 2023 Field Day – Aug 29th
Contact:

KYLIE CODDINGTON: 0458 126 578
Tuesday 29th August 2023
10am at Harden Showgrounds. (corner of North and Woolrych Streets Harden NSW)
60 Merino Studs on display and all under cover!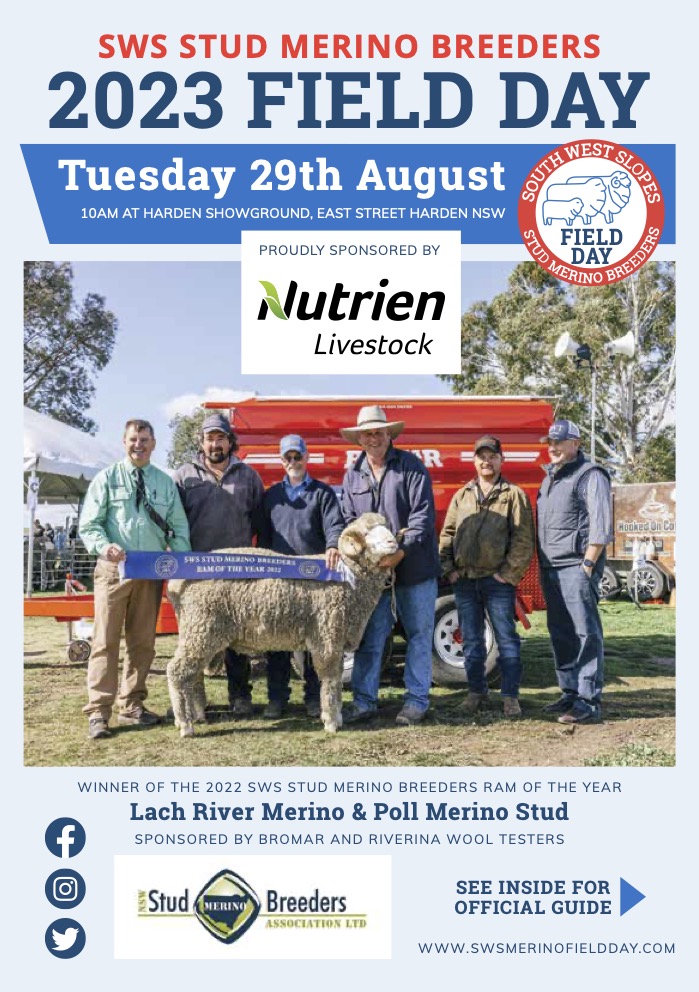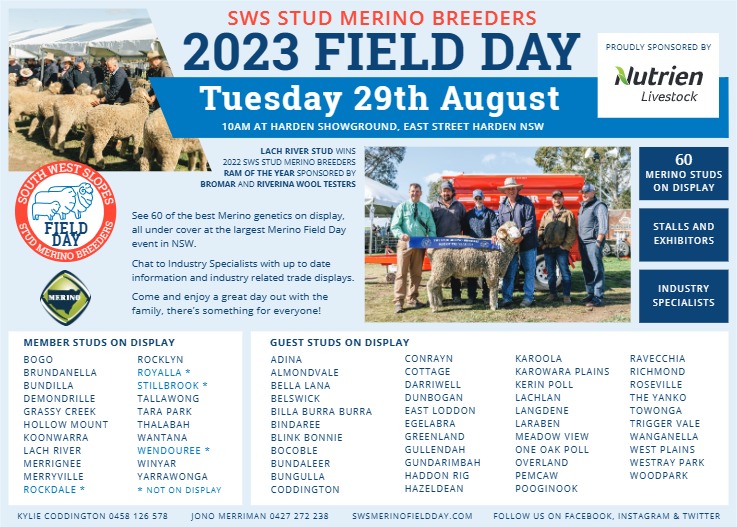 PROGRAMME
10.00am – Field Day starts
– Merino studs on display
– Wool fashions and products on display
– Sheep handling equipment and software technology
– Farm Machinery on display
– Industry Specialists on hand providing up to date information
Judging Event:
2023 SWSSMB Pen of Three Merino Hogget Rams – Wendouree Perpetual Shield, proudly sponsored by Wendouree Merinos and Schute Bell Badgery Lumby
12.00pm
– Judging of the 2023 SWS Stud Merino Breeders Ram of The Year, proudly sponsored by Bromar Engineering & Riverina Wool Testers
– Announcement of winners and presentation of prizes for the Stud Competitions
4.30am – Field Day finishes
Throughout the day Stuart Hodgson, AWI Sheep Industry Specialist, will be available to discuss with Woolgrowers any matters they may wish to talk about.